Fratelli Farooq established during year 2011 in Milan, service quality to assambling , testing and reparing  of all types of valves (e.g.: Ball valves, Gate valves, Globe valves, Check valves, Control valves, plug valve etc.) with core strength of service and maintence   of Industrial valves for Oil and Gas, Petrochemicals  and Process industries Oil and gas, Energy sectors, spread over 5,380 square meters work area and with  hiquality equipment.
Fratelli Farooq  falls under the category of Process Industry and employs highly qualified and skill personnel as part of their operating team who have extensive experience in managing rapidly evolving business in dynamic market.
Fratelli Farooq has 2 plants.
The plant N°1 a covered area of 500 Sq. for special testing .
The Plant N°2 with covered area
4000 Sq  for Assembly, Testing and refurbishing & repairing of valves.
Fratelli Farooq aims to become one of the foremost organization for oil and gas , with skills sharpened by many years of experience in meeting stringent requirements of  client . We do  repair a variety of valves and actuators across a diverse range of industries creating a seamless, fast track and personal service for the client from the start of concept design to project handover.
The strength of Fratelli Farooq is that of a specialized technician, a team ready to intervene 24 hours a day for any need regarding industrial valves for the Oil & Gas, Petrochemical, Desalination and Process industries. The integration and coordination of our in-house professional and produce your designs that conform to every level of precision and performance while being pragmatic. Quality and service are key elements of our business philosophy and are backed by a professional management team whose project credits span the world.
We look forward to receive your valuable enquiries for Ball, Gate, Globe, plug lubrificate valve Check, Butterfly Valves & Valve Automation jobs and service for your project.
Our Service team can support you with the special testing of valves (any brand / make), pre- installation tests,post installation asset management etc.
Our vision is to continue as the market leader in terms of quality, service and value.  And continue improvement across all our business.
Periodically review the adequacy, suitability and effectiveness of the Integrated Management System.
About Us
---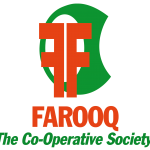 Fratelli Farooq established during year 2011 in Milan, service quality to assembling, testing and reparing all types of valves (e.g.: Ball valves, Gate valves, Globe valves, Check valves, Control valves, plug valve, etc.)…
Keep in Touch
---
Fratelli Farooq Società Cooperativa
Head quarter and Manufacturing plant:
Via Donatello, 14 – 20020 Solaro (MI) – Italy
Tel: +39 02 2305 2961
Email: info@fratellifarooq.it
VAT: IT07348710968