We, at Fratelli Farooq – engaged in the business of Service, Assembling, Testing and upgrade of Valves, Pumps and Accessories for the Oil and Gas, Petrochemicals, and Energy Sectors – are committed for enhancing Customer satisfaction, continual improvement and attain the objectives of our Company through our Integrated Management System and its performance. In order to achieve this, we commit ourselves to:
Comply with all the applicable legislations, statutory, regulatory and other legal and contractual requirements.
Conserve natural resources and promote the development of green surrounding.
Incorporate in our processes suitable techniques for quality improvement, prevention of injury, ill health and pollution.
Minimize, control or eliminate safety hazards and risks.
Provide a high degree safety culture and encourage safe behaviour among all.
Comply with procedures with all discipline and hold everyone accountable for their responsibility.
Strengthen awareness and competence of employees and foster dialogue with external providers, Customers and the community.
Periodically review the adequacy, suitability and effectiveness of the Integrated Management System.
About Us
---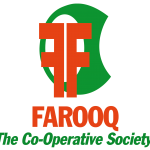 Fratelli Farooq established during year 2011 in Milan, service quality to assembling, testing and reparing all types of valves (e.g.: Ball valves, Gate valves, Globe valves, Check valves, Control valves, plug valve, etc.)…
Keep in Touch
---
Fratelli Farooq Società Cooperativa
Head quarter and Manufacturing plant:
Via Donatello, 14 – 20020 Solaro (MI) – Italy
Tel: +39 02 2305 2961
Email: info@fratellifarooq.it
VAT: IT07348710968